THANK YOU! THANK YOU! TEAM JESUS! FOR YOUR PRAYERS!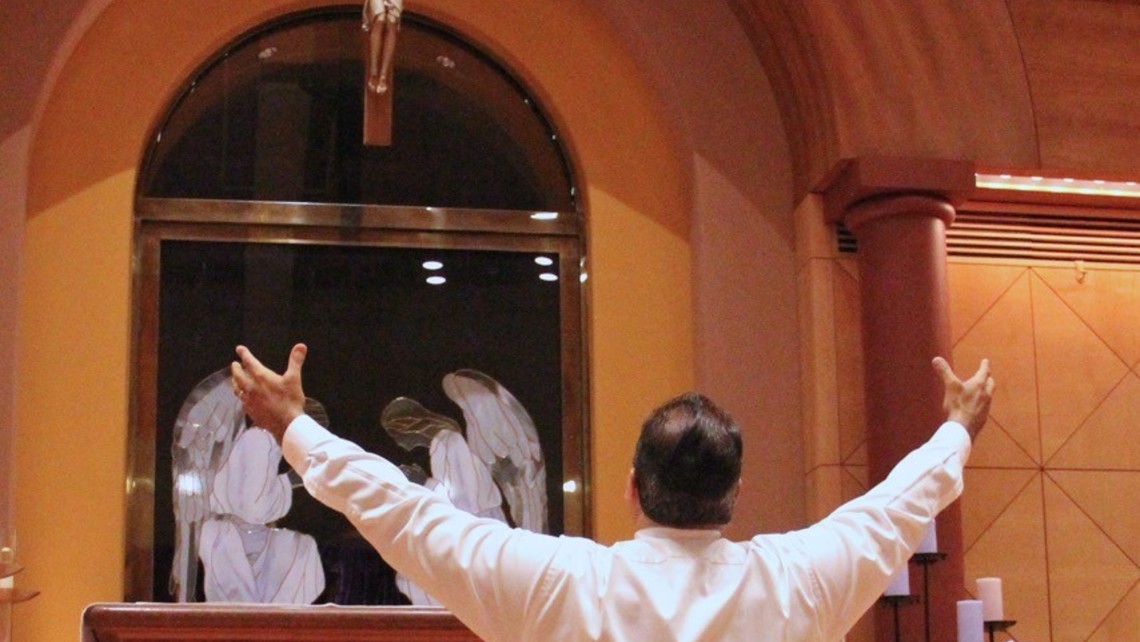 My wife took me to  the Emergency Room at Mercy Gilbert Medical Center on 5-20-19 for an acute headache  that suddenly came about in the middle of my radio show ('the Terry & Jesse Show'). It was like some invisible hand was squeezing my head, I also felt a sharp pain and than a throbbing pain inside my head, coupled with dizziness, vertigo and nausea. I almost fell off my chair doing my radio show. I have never fainted and for the first time I felt like no strength in my body and I felt like I was going to fall down. I put my hand on my desk to hold me up and I told Richard Obanan (radio engineer) to stop the show because I could not continue. I felt my words were deliberately slow and I was starting to stutter. It was around 11:34am, my wife ran into my studio room and said that I looked pale. She said "I'm calling the paramedics", I said "No, drive me to the hospital."  I went through several tests at the Emergency Room at Gilbert Medical Center and everything checked out OK. Also, I would add that during the waiting period in the emergency room, my wife read the gospels to me which brought me consolation and peace of soul. Our roles were reversed, this time she was preaching and teaching me.  Just got home at about 6pm. I have been referred to a neurologist and my Family Doctor for follow up.
My personal assessment is that this sudden "gargantuan" headache is a combination of 1) a lack of sleep, 2) dehydrated (don't drink enough water) and 3) possibly a diabolic attack because of the topics I chose to expose today, 'yoga' and 'homosexuality.' I am also coming out with a book on the diabolical at the end of July 2019. Demons attack the mind, the throat and the stomache. My head (mind) was hit with a pain reminiscent of getting hit in the temple by a well trained Boxer. My speech started slurring and the dizziness I experienced is the kind that you experience when your about to 'faint' or get 'knocked out.' I know that I am the object of diabolical attacks, I have been told this by 3 different demonized persons who are undergoing exorcism for demonic possession. Nonetheless, all the prayers of TEAM JESUS most especially my wife have restored me back to health. Thank you for your prayers. Lets continue fighting the good fight of faith (cf. 1 Tim 6:10) and offer up our sufferings to the Lord in reparation for our sins and those of the whole world (cf. Col 1:24).
Psalm 144:1 Lord Prepare my Hands for Battle and my Fingers for war