THE TERRY AND JESSE SHOW PRESS RELEASE!!!!!!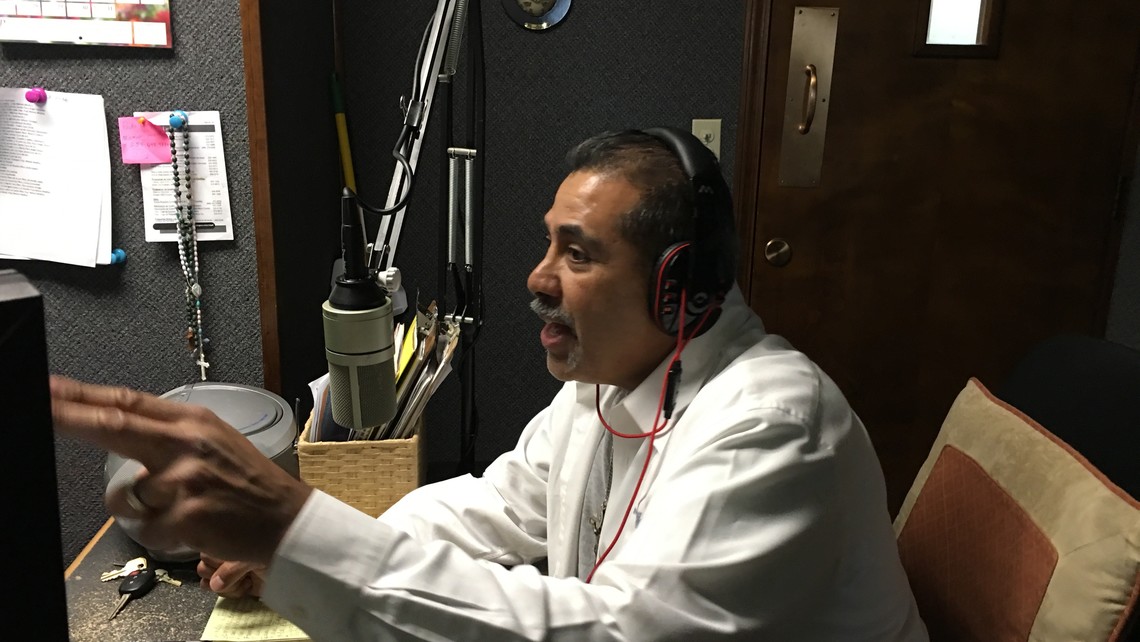 THE TERRY AND JESSE SHOW PRESS RELEASE!!!!
LOS ANGELES CA - On January 4th, 2018 The Terry and Jesse Show received news that Relevant Radio will no longer be broadcasting their show; however, they will continue fighting the good fight and broadcasting their live show on other networks and by other means.
 The Terry and Jesse show, two on fire Catholic men, provided a high energy catholic radio show, one hour long, live call-in show Monday through Friday, totally free of charge, for over 5 years on Immaculate Heart Radio.
 Relevant Radio merged with the Immaculate Heart Radio (IHR) in 2017 and within months of the merger they made the decision to drop some of Immaculate Heart Radio's top shows, including Catholic Answers Live, Mother Miriam and now the Terry and Jesse Show.
For 11 years, Terry Barber, founder of Saint Joseph Communications, Lighthouse Catholic Media and the Catholic Resource Center has been providing free programming for Immaculate Heart Radio (IHR). Barber was also very instrumental in helping IHR, now Relevant Radio, acquire their largest radio market in the country; the Los Angeles market which has a potential reach of 16 million listeners.
"We are obviously disappointed by Relevant Radio's Management decision to cancel The Terry and Jesse Show. We know that many of our listeners are also disappointed by the many emails and calls we are receiving." Barber said. "We are very grateful for all the support we have received and it also encourages us in our resolve to continue what we are doing, but only using other means of sharing our show with the world."
 The heaviest pain in my heart right now comes at the thought of all those listeners who will be impacted. Just today, in the pile of support emails, I got an email from a mother who said her 13 year old boy, who has been listening to The Terry and Jess Show since he was 11,'loved your show' and it gave him courage to live his Catholic faith, despite that fact his friends are not practicing."
Now the good news! On January 15th, 2018, The Terry and Jesse show will continue to broadcast live through their App (application) available for Android and Apple devices, as well as on their website, podcasts and using other internet means.
Terry Barber states "Callers are contacting their local Catholic radio stations and asking them if they can carry our show. At least 10 independent radio stations have already contacted us wanting to broadcast our show." Barber said. "Our hope is that many other stations will do the same so we can continue to reach as many souls as possible for Christ."  
 Despite this very unexpected forced transition, both Terry and Jesse remain hopeful.  Barber says "We remain positive and we are surrendering all to God's permissive will. Thank You Jesus!
With your help, we will be able to continue to broadcast to others, like this young listener, who enjoys our straight talk Catholic style. If you would like to keep listening to the Terry and Jesse show just click on the following links:
WEBSITE: http://www.TerryAndJesse.com
APP: Download The Terry and Jesse at: http://www.TerryAndJesse.com/app
God Love You! Full Sheen Ahead!
Terry Barber and Jesse Romero <+><