An honest discussion regarding Catholic worship - Holy Mass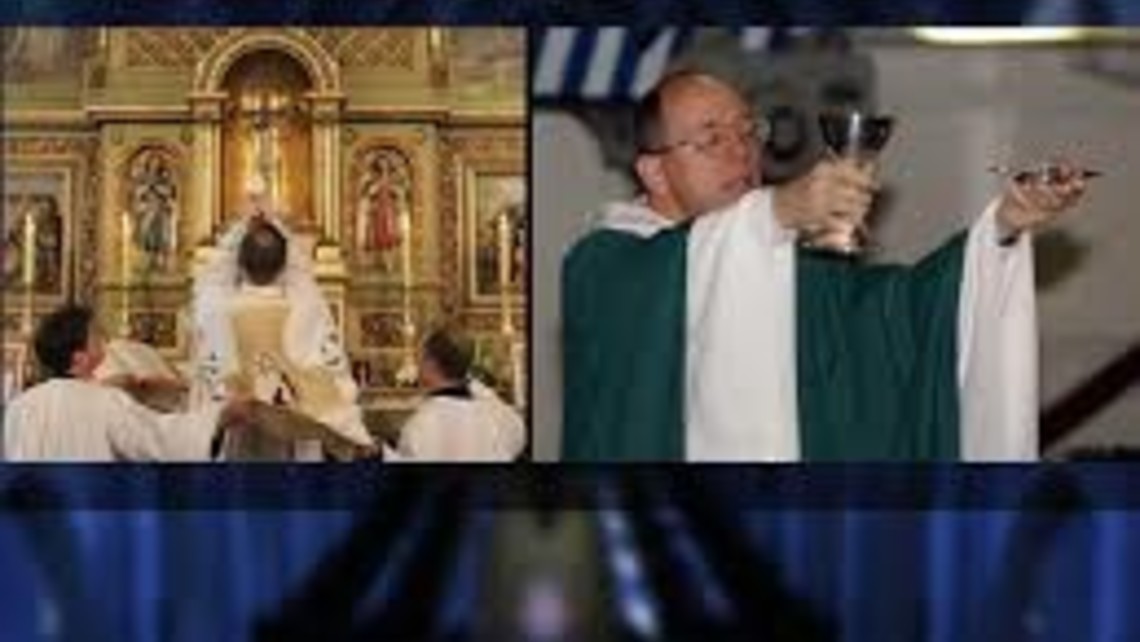 1.  Gospel Luke 1:39-56 And how does this happen to me, that the mother of my Lord should come to me.
2.  The Worship of God brings covenant blessings or covenant curses. The Holy Sacrifice of the Mass is the worship of God "in spirit and in truth" (John 4:23).  Terry, Matt & Jess will discuss the strengths and similarities and weaknesses in the: Latin Mass, Reform of the Reform (Vatican II conservatives), Synodality – Mass celebrated differently from one diocese to another, or from one parish to another.
ARE YOU UNABLE TO LISTEN LIVE?
DON'T FRET YOU CAN LISTEN TO THE PODCAST ON:
https://virginmostpowerfulradio.org/