Guardian of the streets and guardian of truth! Alleluia!!!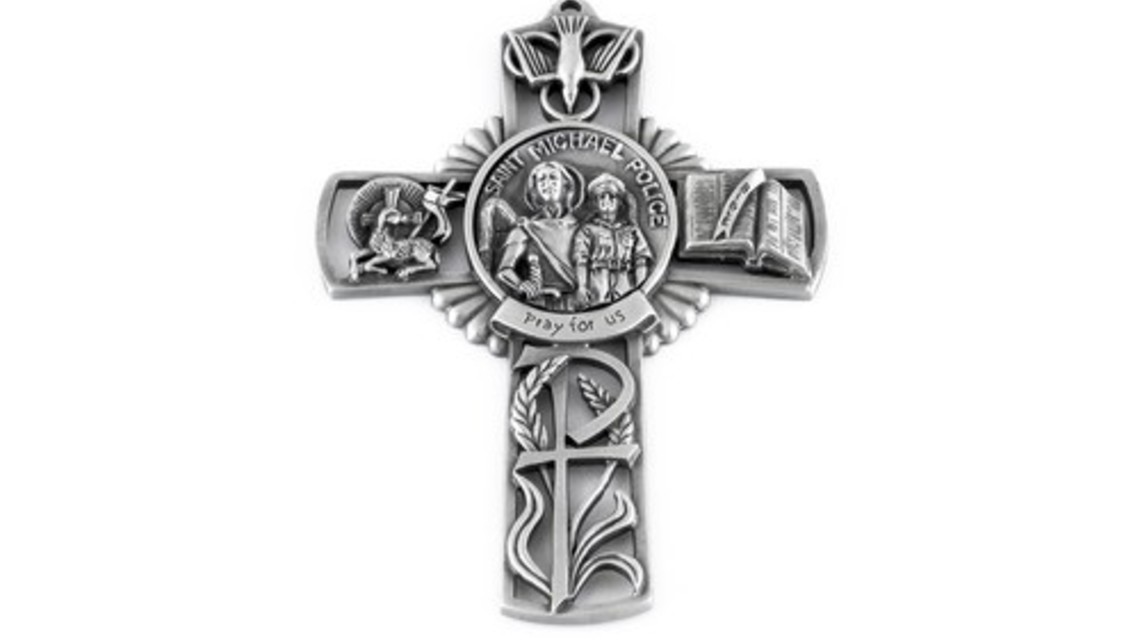 QUESTION?
I'm an LAPD Officer putting out a Backup! I need all the help I can get. I'm hoping I could get some advice and some prayers sent my way. Here's my situation: I fell in love with a baptized Catholic lady whose parents left the One True Faith and are now attending "services" at Calvary Chapel. My girlfriend and I dated and we both love Christ but our relationship has come to a standstill over "Faith." I don't know too much about Calvary Chapel but suspect (based on articles) that they are pretty anti-Catholic in nature. I'd appreciate guidance in approaching the topic of exploring the Catholic Faith of her baptism with her and "re-version?" I just purchased "Catholicism Meets Calvary Chapel" for myself and for her. I truly love this Lady. She too is an officer with LAPD and she loves Christ. So much so that she chooses her church over a future with me, a Catholic, at the moment (and I love her all the more her misguided sentiment). But I would like to help guide her back home, back to Rome. My intentions are pure: I strive to be like Saint Joseph for her and I wish her salvation through our beloved Church and it's Sacraments. Any suggested resources or materials I can charitably share would be much appreciated! And PRAYERS for her conversion as well! I am starting a Novena to Saint Padre Pio for his intercession in the matter. I will also be fasting during the entire Novena. This lady is worth the sacrifice and her weight in Gold.
ANSWER!
For starters, let her hear my debate with the top Calvary Chapel Bible teachers over and over. If you love her continue praying for her like your are doing. Also, start removing her mental road blocks. Ask her that you would like to answer her questions one at a time. Take one issue at a time. You can find ANY answer to a protestant by going to catholic.com (Catholic Answers) home page and search engine, they have answered EVERY question a protestant has ever asked a Catholic. If she will ever be your wife, Eph 5:21-31 clearly states that a husband has spiritual authority, not the wife. It will be your job to lead her to heaven, not the other way around.