Are there any sermons on your archives related to self-forgiveness? That's my problem I accept God's forgiveness through the sacrament of reconciliation but then I start to have doubts as to my forgiving myself. I go to confession about once a month or 2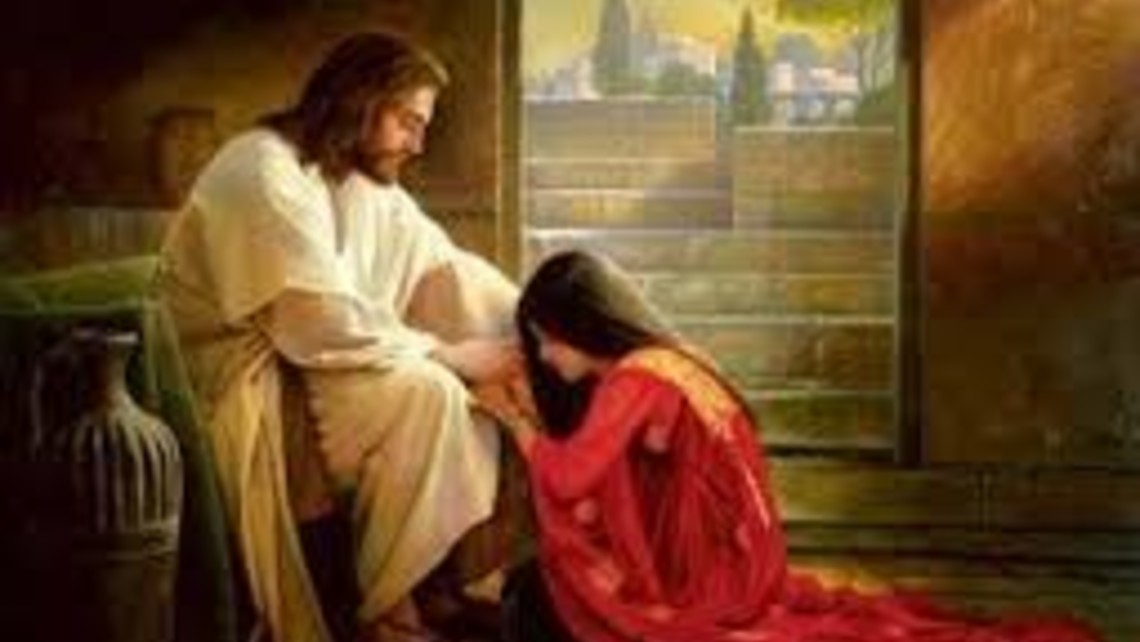 ANSWER!
Take 5 to 10 minutes of silence a day in front of a holy image or blessed Statue of Our Lord or Our Lady and pray for healing of your memories.
GOD WANTS TO HEAL US!
Isaiah 53: 5 "But he was wounded for our transgressions, he was bruised for our iniquities; upon him was the chastisement that made us whole, and with his stripes we are healed."
Psalm 147:3 "He heals the brokenhearted, and binds up their wounds." 
Jeremiah 30:17 "For I will restore health to you, and your wounds I will heal, says the LORD…"
John 8:36 "So if the Son makes you free, you will be free indeed."
Hebrews 13:8 "Jesus Christ is the same yesterday and today and for ever."
PRAYER FOR INNER HEALING
Lord Jesus, please come and heal my wounded and troubled heart. I beg you to heal the torments that cause anxiety in my heart; I beg you, in a particular way, to heal all who are the causes of my sinfulness. I beg you to come into my life and heal me of the psychological harms that struck me in my childhood and from the injuries that they caused throughout my life. 
Lord Jesus, you know my burdens. I lay them all on your Good Shepherd's Heart. I beseech you - by the merits of the great open wound in your heart - to heal the small wounds that are in mine. Heal the pain of my any memories, so that nothing that has happened to me will cause me to remain in pain and anguish, filled with anxiety.
Heal, O Lord, all those wounds that have been the cause of all the evil that is rooted in my life. I want to forgive all those who have offended me. Look to those inner sores that make me unable to forgive. You who came to forgive the afflicted of heart, please, heal my heart.
Heal, my Lord Jesus, those intimate wounds that cause me physical illness. I offer you my heart. Accept it, Lord, purify it and give me the sentiments of your Divine Heart. Help me to be meek and humble.
Heal me, O Lord, from the pain caused by the death of my loved ones, which is oppressing me. Grant me to regain peace and joy in the knowledge that you are the Resurrection and the Life. Make me an authentic witness to your Resurrection, your victory over sin and death, your living presence among all men, Amen <PX><
Prayer of Dedication to Jesus Christ
Take Lord and receive all my liberty, my memory, my understanding, and my entire will, all that I have and possess. You have given all to me. To You O Lord, I return it. All is yours, dispose of it according to your Holy will. Give me your love and your grace, for this is sufficient for me - Amen <PX><