ARE THE SOULS AT HOLY MASS?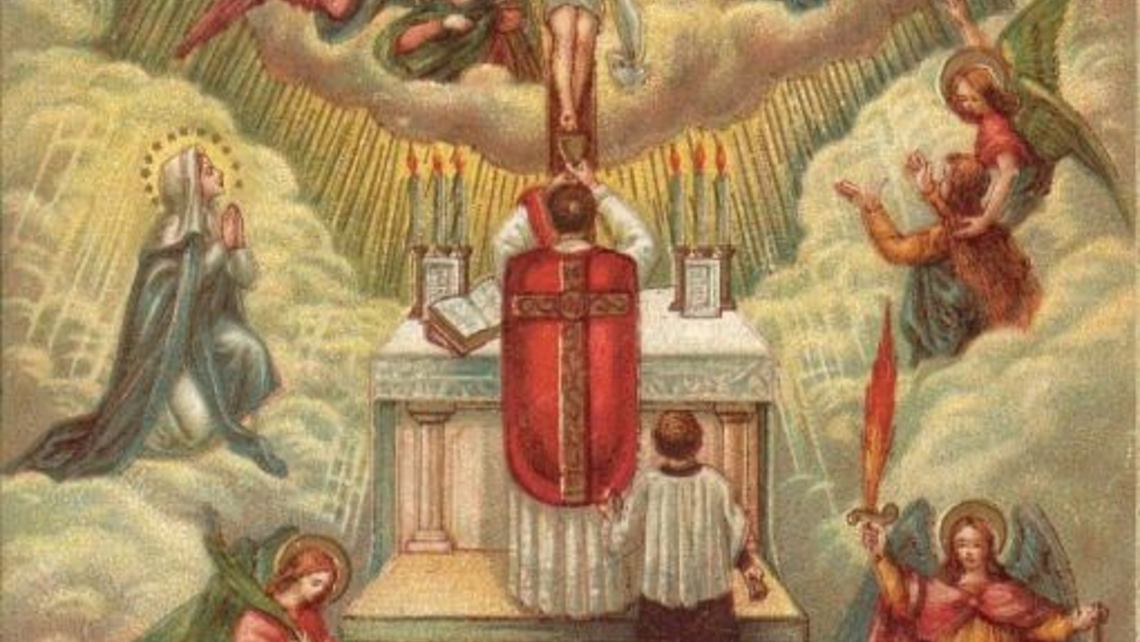 QUESTION:
Are the souls in purgatory present at Holy Mass?
ANSWER:
Every picture of the Mass (for the last 2000 years) shows this, the angels and saints are certainly present. The souls in purgatory are not present in the manner that the saints and angels are, but they benefit from the Mass immensely because the blood of Jesus purifies them and releases them to heaven as they become perfectly purified by the blood of Jesus which they receive the graces from at every Holy Mass.